Signs and Symptoms of Pregnancy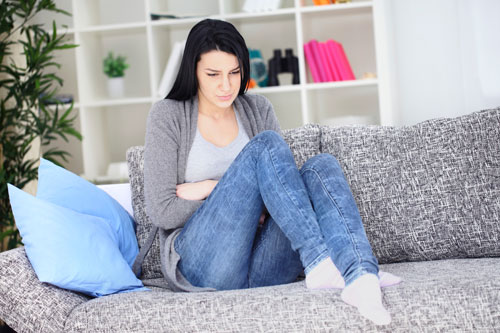 Any time you have sex, there is a chance you could get pregnant. Pregnancy symptoms differ from woman to woman and pregnancy to pregnancy. One of the most common symptoms is a delayed or missed period. You may see signs of pregnancy within a week of conception. It is also possible for symptoms to start a few weeks later.
If you think you could be pregnant, watch for these early signs and symptoms1: missed period, headaches, tender breasts, nausea, and lower backaches. Unfortunately, these symptoms are not unique to pregnancy, and you could be pregnant without experiencing any of them.
If you have been sexually active and are experiencing any of these symptoms, it is important to take a pregnancy test. If that test is positive, confirm the pregnancy is viable with an ultrasound as soon as you can. You can get a free pregnancy test, and possibly a free ultrasound, at one of the centers listed on this site. Click here to connect to a local center.
Early Signs and Symptoms of Pregnancy
In addition to a missed period, the earliest symptoms of pregnancy might include:
Nausea with or without vomiting.
Tender, swollen breasts.
Increased urination.
Fatigue.
Food aversions or cravings.
Bloating.
Sometimes symptoms of pregnancy are less familiar or obvious. If you're pregnant, you might also experience:
Slight bleeding or cramping.
Backaches.
Headaches.
Mood swings.
Dizziness.
Constipation.
Darkening of the Areolas.
If you are pregnant, you have three options to consider. You could choose parenting, adoption, or abortion. You may find it helpful to talk with someone about all these options. Many women do. Pregnancy centers offer confidential support and accurate information about all pregnancy options. These centers, however, do not offer or refer for abortion services.
Note: Option Line and our network of participating pregnancy centers offers peer counseling and accurate information about all pregnancy options; however, these centers do not offer or refer for abortion services. The information presented on this website and given through contacting Option Line is intended for general education purposes only and should not be relied upon as a substitute for professional and/or medical advice.
If you have had unprotected sex, or have missed your period, you might be wondering if you are pregnant. The first thing you may want to do is take a pregnancy test.
A pregnancy test is usually a simple urine test that can show you if you are pregnant. These tests can be bought over the counter in most stores—including pharmacies, drug stores, grocery stores, and even stores like Wal-Mart or Target.
While pregnancy tests can be affordable to some women, you can also get a free pregnancy test at a pregnancy center located near you. Click here and we can help you locate a pregnancy center.
But, a pregnancy test is only an indication—not a confirmation—of pregnancy. If your pregnancy test is positive (meaning you are pregnant), or if you are having trouble reading the pregnancy test results, you will want to get an ultrasound. Only an ultrasound can confirm that you are pregnant.
When you take a pregnancy test, make sure you read the instructions carefully. In most tests, even a hint of a line is an indication of pregnancy.
If you are having trouble reading or understanding what your pregnancy test is telling you, you can always get help at a pregnancy center near you. This can be a very stressful time for you, and sometimes stress like this can make even simple chores around the house seem hard to do.
People working in pregnancy centers read many tests every week, and can help you make sense of your test if you are having a hard time. They are there to help, and will not try to sell you or take any money from you.
Keep in mind that, for a test to be correct, it's best that you wait until after you have missed your period. If you don't know when to expect your period, you can usually wait 17 days after you've had sex for the test to read correctly.
You will need to take another pregnancy test if you took your first pregnancy test before your missed period—even if the test said you were not pregnant.
You don't have to go through this alone. Friendly, knowledgeable staff at pregnancy centers can come alongside you and help you to understand your pregnancy test, as well as your options moving forward. Some even have free ultrasound services for you to use, if the pregnancy test is positive.
To find out more, you can chat with us here on the website, text HELPLINE , send us a message from the Contact Us page, or call us at Mediinfo.  We're here to help.
Note: Option Line and our network of participating pregnancy centers offers peer counseling and accurate information about all pregnancy options; however, these centers do not offer or refer for abortion services. The information presented on this website and given through contacting Option Line is intended for general education purposes only and should not be relied upon as a s